The biotech industry continues to grow with hundreds of new companies forming every year. With so much going on in the industry, people of all stripes may see that keeping up with the industry is an arduous task. From Fierce Biotech to STAT News, the biotech industry is teeming with news waiting to be covered and shared.
But how do researchers keep up with the latest insights? What kind of work is involved in covering the biotech industry? And how can covering the biotech industry help make life sciences research that much more robust?
These are the kinds of questions that Joachim Eeckhout, Editorial Director of Labiotech.eu and Founder of The Science Marketer, is well-poised to answer. With his in-depth experience covering the biotech industry, he is well-positioned to share valuable insights about corporate communications in the life sciences and to spread the excitement brewing within the industry.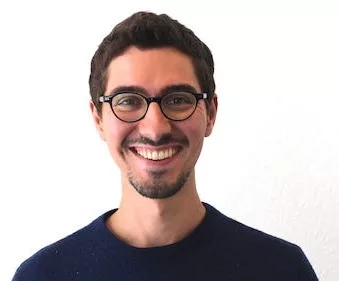 PN: Let's begin by talking about you. You have so much experience in the biotech industry and you now find yourself talking about it to the world. How did your background help you communicate science to your audiences?
JE: I knew early on that I didn't believe that the lab was a viable long-term plan for me. That's why I wanted to integrate both science and business into my educational experience. I began by studying biotech engineering at SupBiotech in Paris. My extensive learning helped me gain a strong foundation for understanding complex technical concepts. I also worked in several labs which gave me valuable bench-side experience. Then, I went to business school to get a Masters in business management.
Looking back, the career path I selected really helped me thrive as a science communicator. I know that it sounds like a cliché, but many scientists really don't understand how business works. That's why scientific founders are often replaced by businesspeople as soon as they get their Series A funding. Right from the start, I didn't have that problem. I could talk to scientists and CEOs with ease because I understood both sides of the biotech industry.
PN: With your extensive experience in both business and science, I am sure you can speak into corporate communications further. What distinguishes that from other kinds of science communications, and why do companies need robust corporate communications?
JE: The primary goal of corporate communications is to generate revenue. Once a communicator understands that fact, they can create strategies that will help companies generate sales. Interestingly, most people think that corporate communications are boring and cold. In reality, corporate communications can be engaging and transparent. As a matter of fact, the most successful corporate communications efforts share a lot about themselves in a transparent way.
Look at Hubspot, Buffer, and Basecamp. They all have amazing corporate communications by producing great content that speaks to their audiences. For that reason, I think life sciences companies should take more inspiration from SaaS companies like them who have been doing great content marketing for many years. Life sciences companies too should strive to be open to sharing their knowledge with the world and demonstrating how their technologies can solve problems.
PN: With so many biotech companies out there, you must be inundated with biotech news all the time. How do you keep up with the biotech industry so well?
JE: A big part of my editorial work requires me to keep up with press releases every day. It may sound easy until you realize that there are hundreds of headlines waiting in my inbox every day. It's why I wouldn't recommend that kind of exposure to anyone unless they are extremely passionate about biotech journalism.
Nonetheless, I still believe that it's essential for anyone working in the biotech industry to have an idea of what's going on within the life sciences. What I would recommend, therefore, is to subscribe to one or two newsletters from a trade publication such as Labiotech.eu and Fierce Biotech. That would be more than enough for anyone who's not a journalist to keep up with the latest news. After all, most people won't read more than 2-3 articles a week anyway, and there's no need to be overwhelmed with too many subscriptions. Just stick to the ones that you know you'll read and you'll be up-to-date in no time.
PN: Now let's move our discussion to Labiotech.eu. What inspired you to begin the site? What were your goals for Labiotech.eu and do you feel that you met them?
JE: Labiotech.eu started out with a passion to make the biotech industry more accessible to the public. I started the site with a classmate      in 2012, while I was studying bioengineering at SupBiotech in Paris. Many of the classes I took were quite theoretical at the time. That left me wanting to find out what was going on in the industry in where I would eventually work. To start on that journey, I tried to read trade journals highlighting the latest biotech news. However, the subscription fees ran easily into thousands of Euros a year.
That moment gave me an idea. What if I could make biotech news more accessible?
From that question, I and my colleague formed Labiotech.fr, a site that initially focused on the French biotech market. Once we finished our Masters degrees, we traveled to many biotech hubs outside of France. Along our journey, we noticed that people across Europe had a hard time accessing online biotech media. After some more reflection, we decided to expand our French blog into a pan-European publication.
Our goal to make biotech news accessible to people has driven our publication's ethos. We originally had our sights on Europe, but since our company was acquired in 2022, we have expanded our coverage worldwide. Our continual expansion has, in turn, helped stakeholders collaborate to accelerate innovation across the biotech industry.
All in all, I am pleased to see how far Labiotech.eu has come and I'm excited to see where it goes.
PN: It's fantastic seeing biotech publications like Labiotech.eu flourish. I'm sure that making on-point and insightful web content plays an important role in the site's success. How did you come up with new article ideas, and how has that changed from when you started as a writer?
JE: I wouldn't really say that my approach to writing new articles has changed all that much. What has changed, however, was the experience and skills I gained as I wrote more and more articles. With every article, we read through dozens, sometimes hundreds of press releases each day. Press releases provide us with the raw information that every trade publication uses to report on the industry. By putting the press releases together, we can see the trends shaping the industry and report on them. Once we have the articles ready, we discuss ideas with the editorial team and decide what and when to publish the articles. The whole process can be very open as everyone is welcome to share ideas. This ultimately brings more diversity to our coverage.
PN: Now lastly, I have to extend a hearty congratulations to you on your sale! Now that you are taking a new direction, tell me more about what you are going to do now.
JE: Thank you very much! I think there's still a lot of good work to be done at Labiotech, so I'm staying on as editorial director to help the team with coverage (I've written more about this here). At the same time, I'm starting a newsletter on science marketing and communication called The Science Marketer. Over the years I have noticed that many people, especially in academia, would like to get into science communication or marketing.
But it's quite difficult to find good resources. Even for experienced marketers, there is not a lot of science-specific information out there. So I decided to start writing about these topics on a weekly basis and publish them in my newsletter. Best of all, it's free to subscribe!