GenoWrite is delighted to announce itself as a media partner for the upcoming Microbiome Movement Drug Development Summit!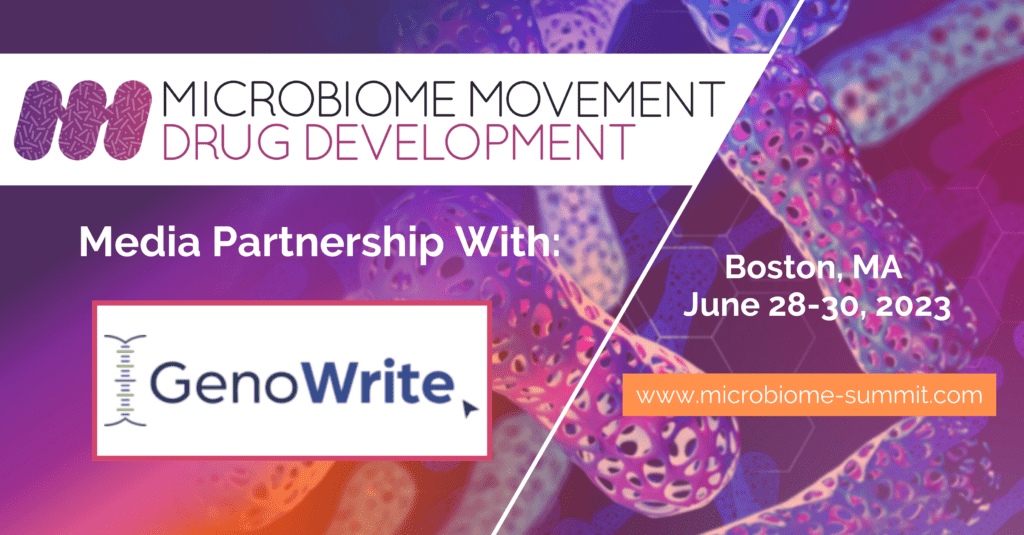 The FDA approvals of Rebyota and Vowst over the past year has truly pushed the industry forward. Although these live biotherapeutics (LBPs) prevent recurring C. difficile infections, much more remains to be done for treating and preventing other diseases. An event that brings the many experts in LBP research and development (R&D) together would provide an important springboard towards developing more LBPs that treat other diseases.
That's where the upcoming Microbiome Movement Drug Development Summit, held by Hanson Wade, comes in. The event is set to become the epicentre of LBP R&D and production. With over 70 speakers and partners, the summit provides the platform for researchers and producers to come together and work towards a world where microbes can reproducibly treat diseases. Additionally, the summit will host a series of LBP-centered panel discussions and technical showcases. These sessions provide room for scientists to speak into and learn about the challenges and opportunities taking place within the LBP industry.
GenoWrite is delighted to report on all these developments and more in the LBP space. To begin, we will publish a pre-conference article that delves into some of the many talks set to take place at the summit. Then in Boston, we will be interviewing attendees and speakers to keep you updated on the excitement that buzzes in LBP R&D. All these interviews and more will be published on the PhenoWrite and Microbe Musings blogs.
We are looking forward to seeing you in Boston!